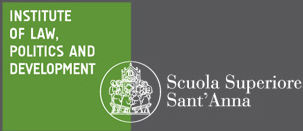 Scuola Superiore Sant'Anna offers One Scholarship for Master students in Human Rights and Conflict Management, Italy
Study Subject(s):Human Rights and Conflict Management
Course Level:Master
Scholarship Provider: Scuola Superiore Sant'Anna
Scholarship can be taken at: Italy
Eligibility:
Applicants must have BA degree (or equivalent) in relative field.
Scholarship Open for International Students: Yes
Scholarship Description: The Master offers one scholarship, covering the full tuition fee of 7.250 Euros, to be awarded to the participant who receives the highest score out of the entire pool of applicants. The scholarship is in memory of Gualtiero Fulcheri, a United Nations Assistant Secretary-General. Born in 1932 in Turin, Dr. Fulcheri, in his long career coordinated, among other high-level assignments, United Nations humanitarian assistance in Bangladesh, Somalia and Iraq in the aftermath of conflict. He passed away on 29 March 2012. Dr. Fulcheri was a humanist and a hopeful sceptic, a mentor and a teacher, leaving behind several younger development and humanitarian professionals who benefited from his example, advice and generosity. His lifelong contribution to development, his empathy and compassion, and his devotion to human welfare will be remembered by the many whose lives he touched. Dr. Fulchieri's work and example are of the utmost importance for the Master of Arts in Human Rights and Conflict Management, in light of its commitment to train high-rank professionals who will work in design, management and monitoring positions within the programs and actions promoted by national, regional, international or non-governmental organisations, for the double purpose of protecting human rights and preventing, mitigating or solving conflicts.
How to Apply: Contact employer
Scholarship Application Deadline: Contact employer
__._,_.___
.
__,_._,___